This article will cover how to use the Settings tab. Once logged into the app you can reach the Settings tab on the left hand nav under the Configurations section.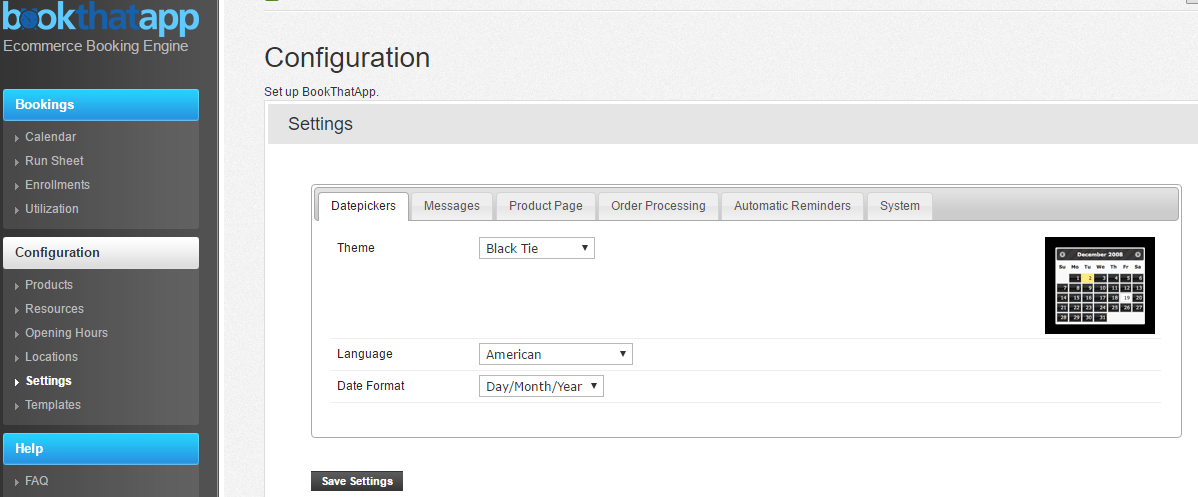 Datepickers
This section will allow you to edit the front-end appearance of the datepicker.
1. Theme - Changes the colors of the datepicker.
2. Language - Changes the language used for the datepicker.
3. Date Format - Change the format of the date display.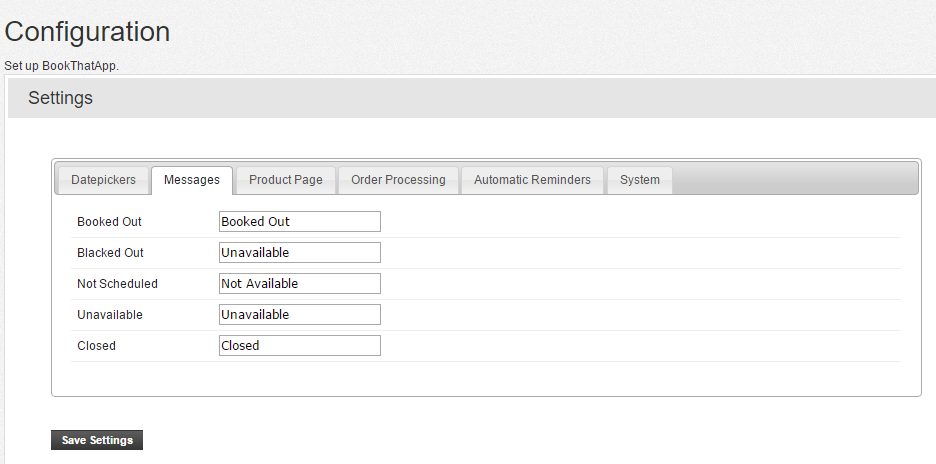 Messages
This section allows you the editing of the message that will display if 1 of the conditions are met.
E.g. With the above settings if the item has no availability then the customer would see 'Booked out'.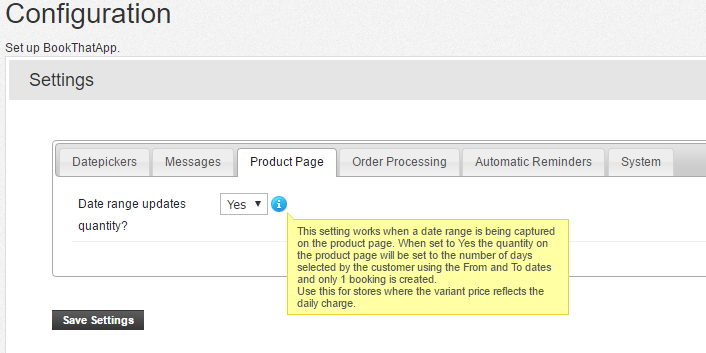 Product Page
This setting works when a date range is being captured on the product page. When set to 'Yes' the quantity on the product page will be set to the number of days selected by the customer using the 'From' and 'To' dates, and only 1 booking is created.
Use this for stores where the variant price reflects the daily change.
For detailed instructions on how to use 'Form 2 - From and To' please review our article.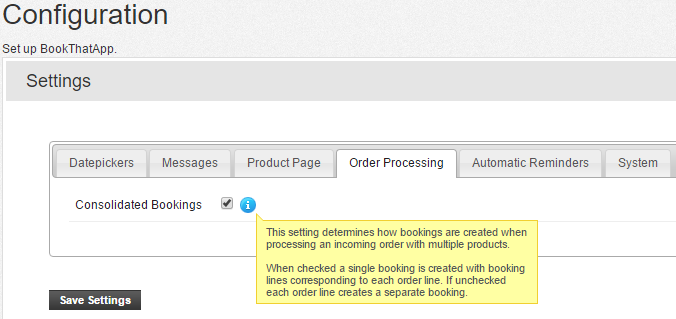 Order Processing
The consolidated bookings setting determines how bookings are created when processing an incoming order with multiple products.
When checked a single booking is created with booking lines corresponding to each order line. If unchecked each order line creates a separate booking.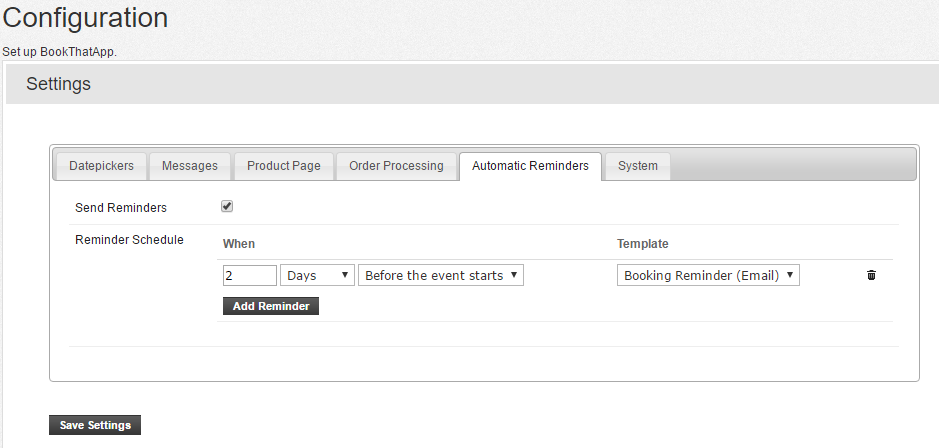 Automatic Reminders
This is a Premium Feature for scheduling automatic reminders and is available to subscribers of the Premium Plan. More info on the free and paid plans can be found here.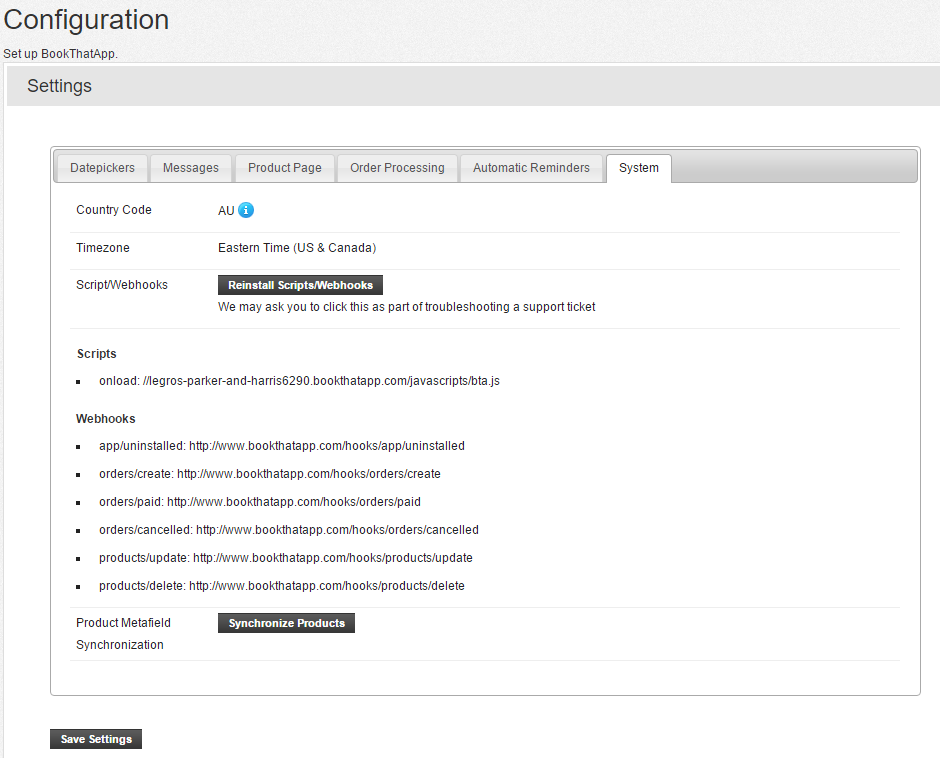 For further assistance please raise a ticket at http://support.zetya.com.