Products are imported in BookThatApp through the Products page. This portion of the Getting Started Guide will walk you through importing your Shopify products into BTA.
1. To import a product, select Products from the left hand navigation menu. Your imported products will appear on the screen. If you have not imported any products the main area of the page will be empty.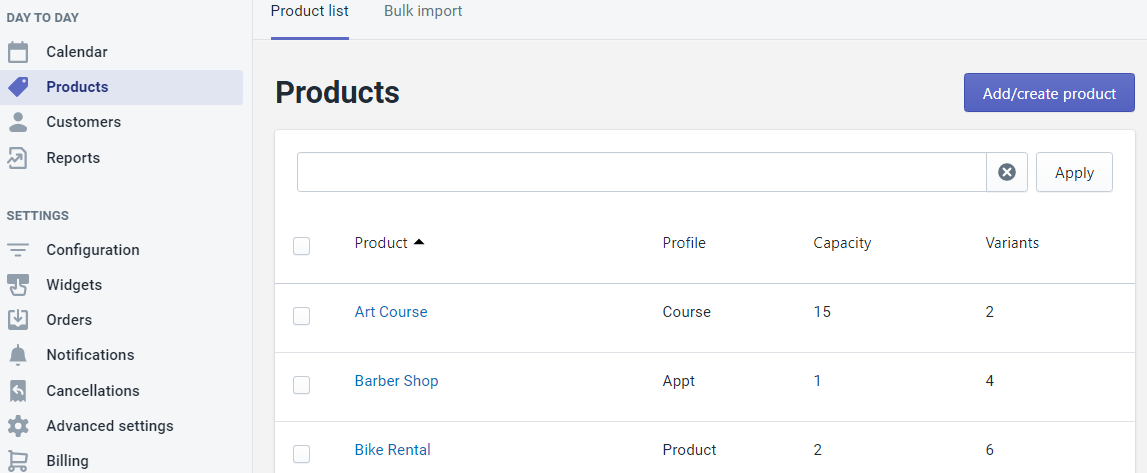 2. Select the Add/create products button in order to import a product.
3. Select the Import from Shopify option and select the Next button.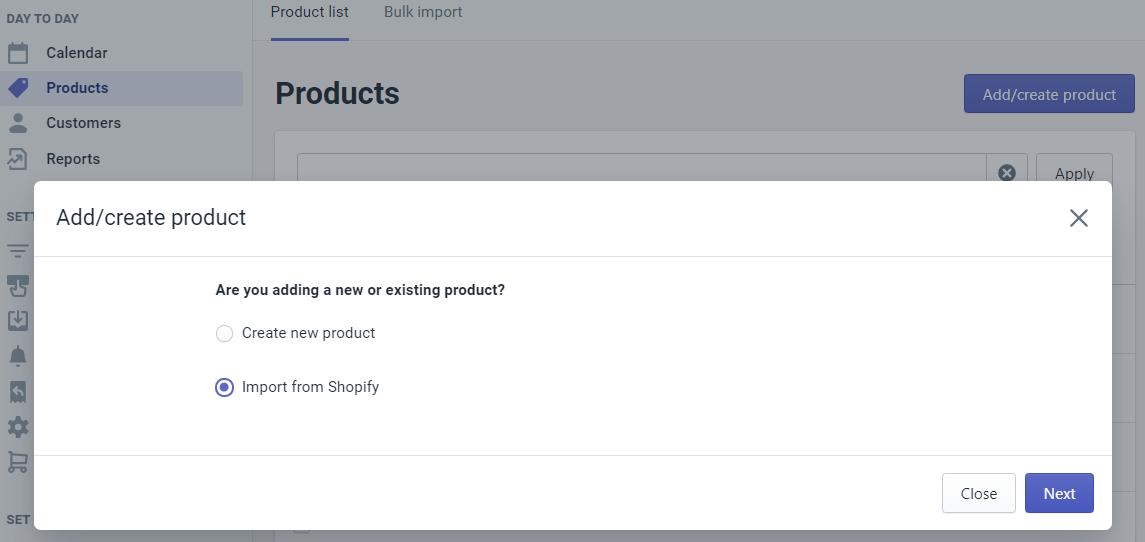 4. You can now use the search bar to input a product name to search, or you can scroll through the product list. Once you have located the product you would like to import you will select it and the select Next.
5. This opens the product configuration screen. Use this article to select the booking form that is right for you and follow the instructions to configure your products.
Note: Only products that are imported and configured in BTA will show the date picker or widgets.
IMPORTANT: For any product using BookThatApp, the inventory tracking capability in Shopify for that product must be turned OFF.