The calendar page allows you to display a monthly calendar so that your customers can quickly get an overview of all available events.
Please note that only products with a Schedule show on the calendar.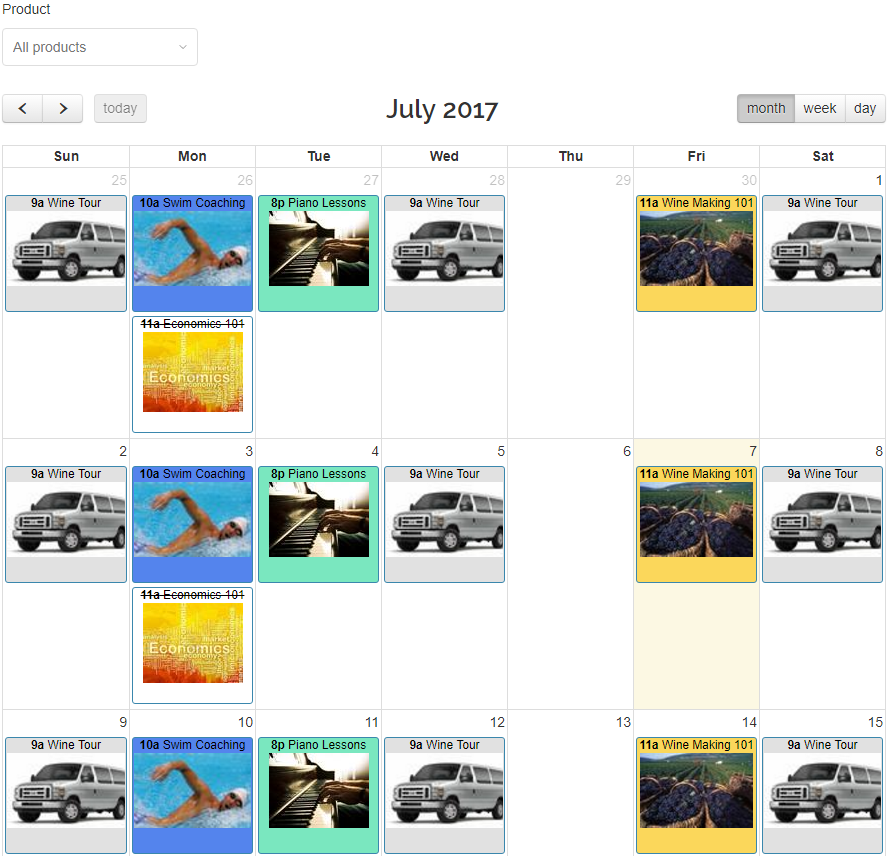 This guide will help you to quickly add this page to your Shopify store. 
If you are interested in customizing this calendar you can read more here.