This article from the Getting Started Guide focuses on how to create a schedule. Creating a schedule is normally the last step you would take when configuring classes, tours, activities, or using the General profile.
When you reach the bottom of the product configuration page you will reach a blank schedule.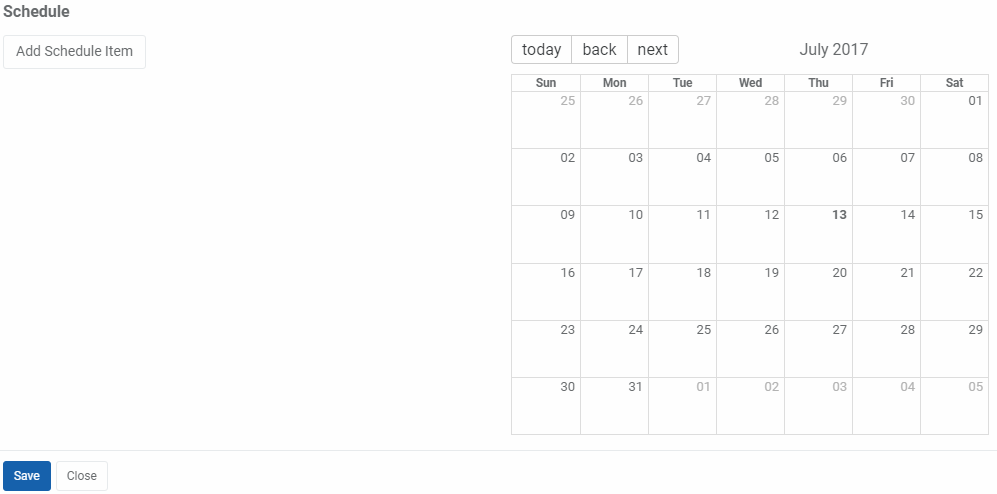 1. Click the Add Schedule Item button.
2.Choose a start date and time.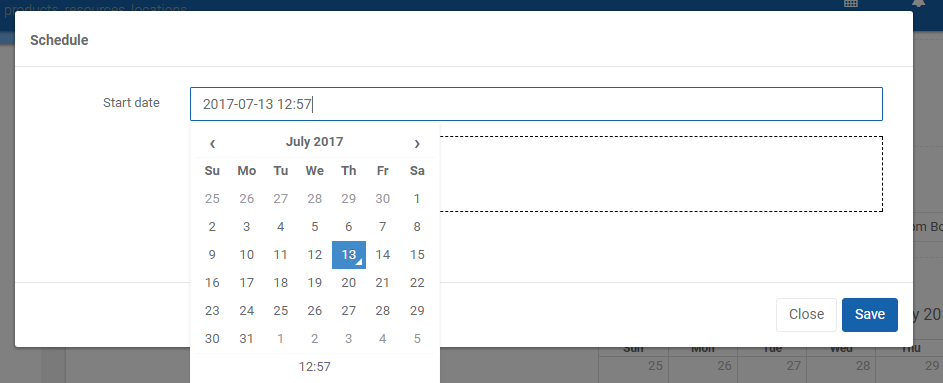 3. Choose the frequency. 
4. Repeat this process as necessary.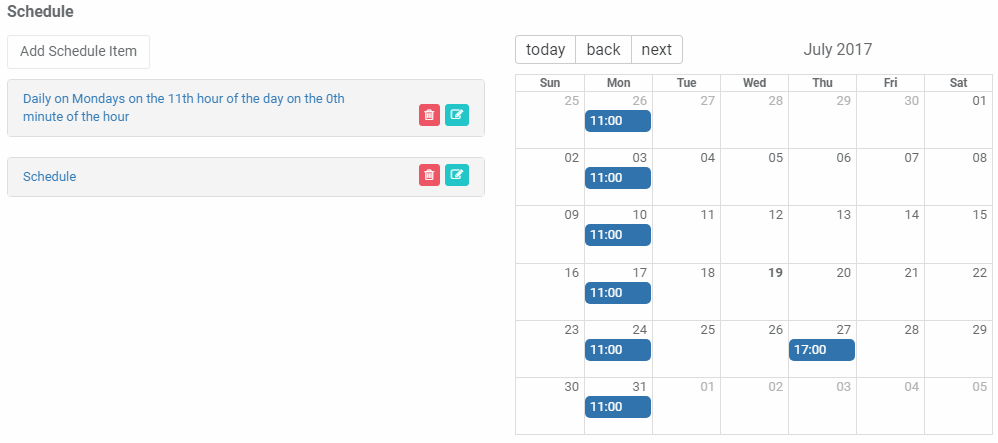 In the above example the first schedule item is for a weekly event to occur every Monday at 11am.
The second schedule item is for a one time event on July 27th at 5pm. 
Please note that the time format cannot be changed for the scheduler.