Is there a free trial available?
Yes. All plans include a 14 day free trial.
What happens after the free trial?
Once you have completed the free trial, you will automatically be charged the monthly plan fee. If you don't want to be charged, please uninstall the app prior to the end of the trial period.
Plans
You can view our pricing plans at https://www.bookthatapp.com/#pricing
Paid plans are billed monthly via your Shopify billing account.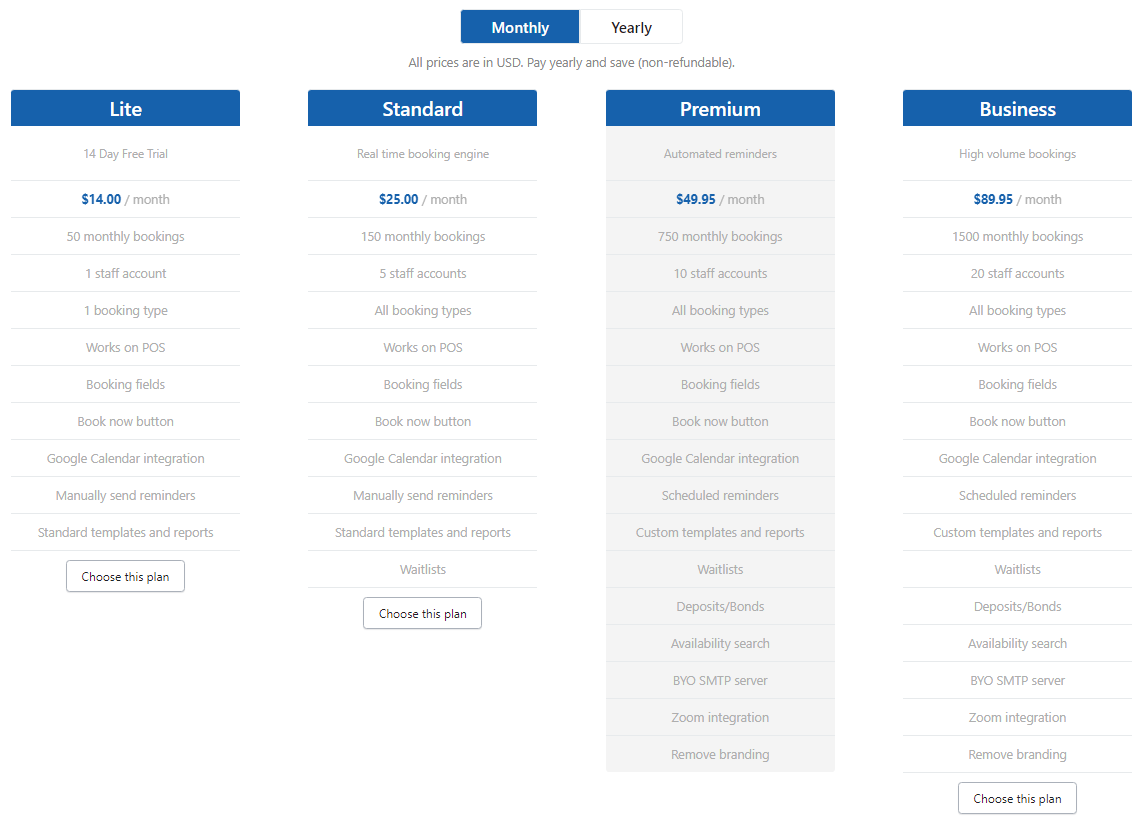 You can change your subscription plan by accessing the app and selecting the Billing link from the Settings section found in the left-hand navigation.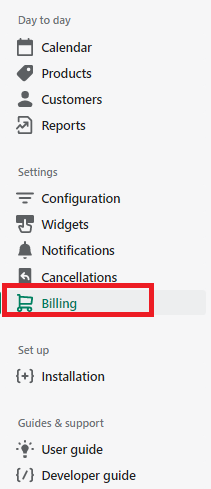 What if I need to generate more than 1,500 bookings per month?
Please contact us and we will provide a quote for an Enterprise plan. The plan will scale based on the number of bookings you plan on generating monthly.
Do you offer a yearly subscription?
Yes. While on the Billing page in the app, you can choose from a Monthly or Yearly subscription. If you choose the Yearly subscription the payment is non-refundable.
Do you offer a separate plan for Not For Profit organizations?
No, not at this time.
How can I cancel the app?
You can cancel at any time by uninstalling the app. Please note that uninstalling the app will delete all products and bookings immediately and is non-recoverable.