Is there a free trial available?
Yes. You can sign up for the free trial at www.bookthatapp.com.
What is included in the free trial?
The free trial provides full access to the app features and will allow you to install and test the app. Under the free trial there is a limit of 10 total bookings.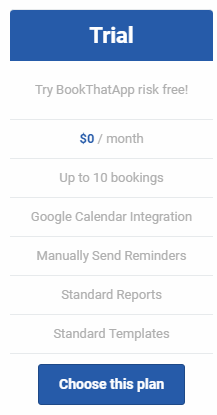 What happens if I exceed the free trial limits?
Once you have hit the booking limit you will be asked to upgrade to the paid plan. There are 2 versions of the paid plan: Standard and Premium. Both plans offer an unlimited number of bookings. The Premium plan allows you to automatically send reminders before or after the event, create custom reports and a number of other advanced features.
Paid plans are billed monthly via your Shopify billing account.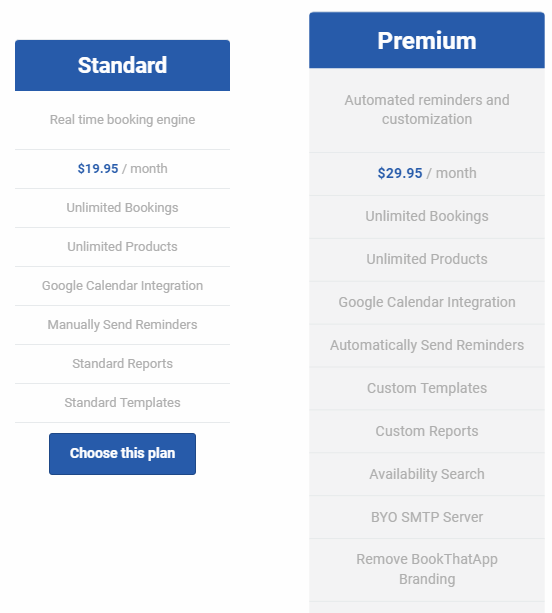 You can change your subscription plan by accessing the app and selecting the Subscription link under the Billing section from the left hand navigation.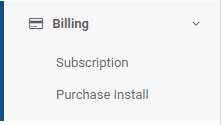 Do you offer a yearly subscription?
No, not at this time. 
Do you offer a separate plan for Not For Profit organizations?
No, not at this time. 
How can I cancel the app?
You can cancel at any time by uninstalling the app. Please note that uninstalling the app will delete all products and bookings immediately and is non-recoverable.