Do you need to book service appointments where there is no charge for the booking?  If so, then you can now use a Stand Alone Booking Form. This form bypasses the Shopify checkout process and creates a booking directly in BookThatApp.
EXAMPLE:  http://pragmaticinsights.myshopify.com/apps/bookthatapp/booking/new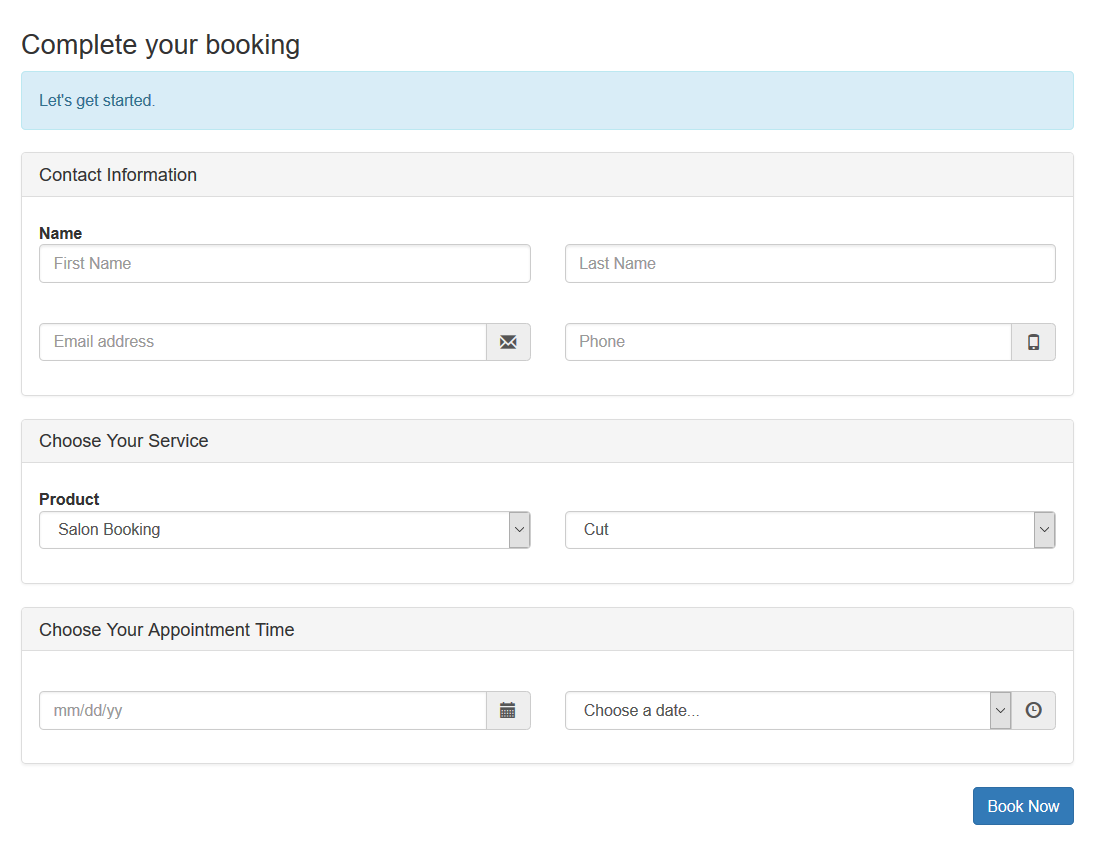 The form can be accessed under the Templates page in the Book That App admin. 
Here are the steps to implement the stand alone booking form. 
Shopify Product Page
1.  Create a Shopify product to represent your service.  ie. Manicure
2.  Set the inventory to Do Not Track
3.  Add variants if applicable.  ie.  Manicure, Manicure/Pedicure
4. Go to the Shopify App Store and add BookThatApp to your store.
BookThatApp (BTA) Product Page
1.  Import your product into BTA
3.  Choose "Appointment" as the Profile
4.  Enter the capacity of the appointment slot (max number of people permitted per time slot)
5.  Enter the duration of each appointment for each variant.  ie. 1 Hour.
6.  Add a Resource if applicable.
7. Add in any lead or lag time and/or set a cut off date.
8. Save the product.
9.  Go to the Opening Hours page. Create new or change the default Opening Hours.
10. Go to the Templates page and click on the URL next to New Booking template.  Copy the URL.
11. Add the link to the form to your Shopify Navigation.
If you have any feedback on this new feature, feel free to contact us and let us know.