We have simplified the process of updating the settings of multiple products in BTA. You can now update the settings of many products in a matter of seconds.
1. First you will access the Products section of the app.
This is the screen where the products you have imported into the app are listed.
2. Now you will want to select the checkbox to the left of the products that need their settings updated.
3. Scroll to the bottom of the imported products section and you will see the drop-down menu that states Select an Action. Choose Copy Settings from the options, and select the Apply button.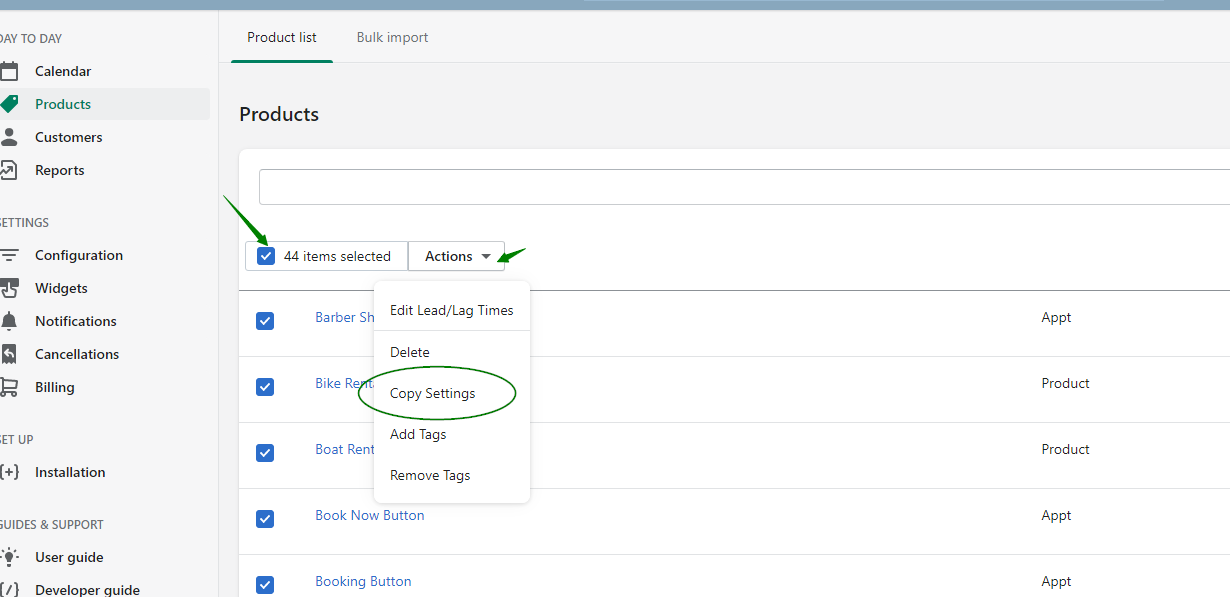 4. A pop-up box will appear. In the Select Product field select the product that you want to copy the settings from. Then select Apply Changes to apply the settings from the product you selected to those you previously indicated that you wanted to update.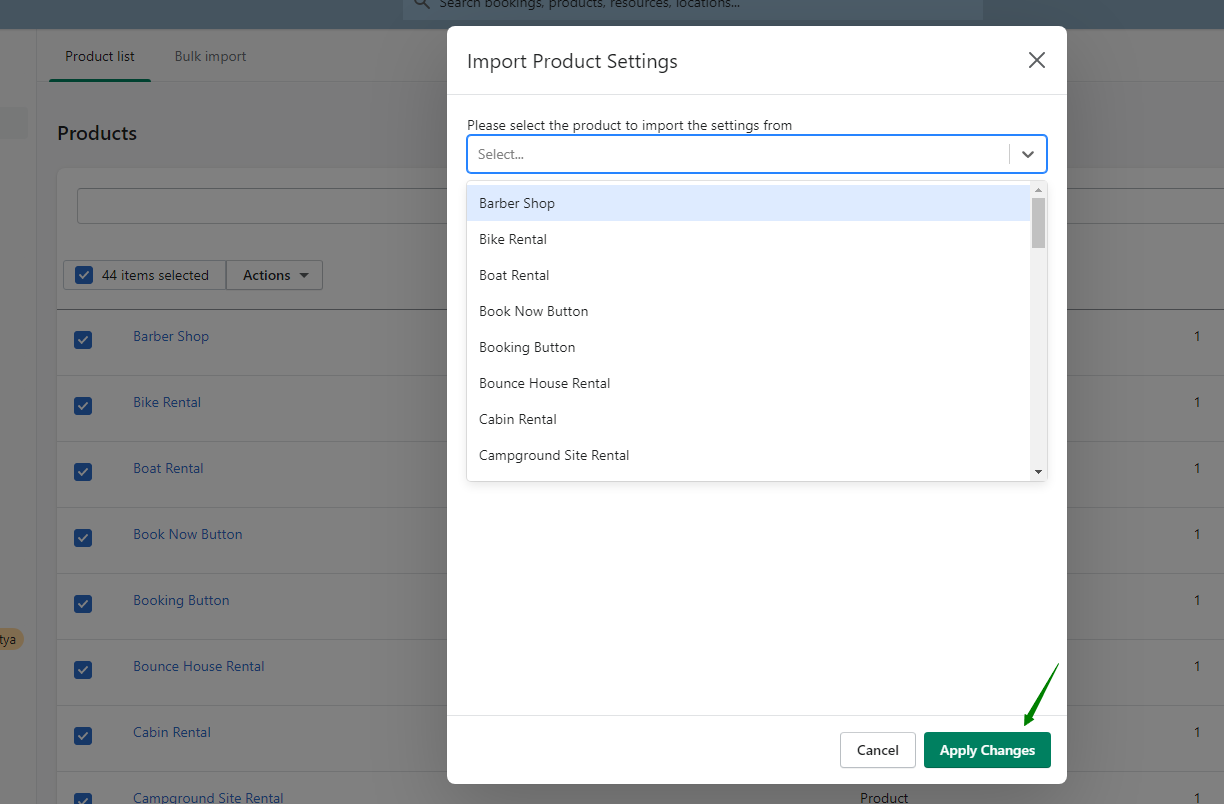 With that, you are all set!