We have rolled out a new version of the enrollment report. This version of the report provides greater detail to help you stay on top of your class and course attendees.
Access the Report
To access the enrollment report you will select Reports from the left hand navigation menu of the app. Next select Enrollments from the top of the screen.
You can filter your report by selecting any of the header items: Product title, Date/Time, Location, Resources, Capacity, Available.
Selecting the Show button will take you to the enrollments for the class or course.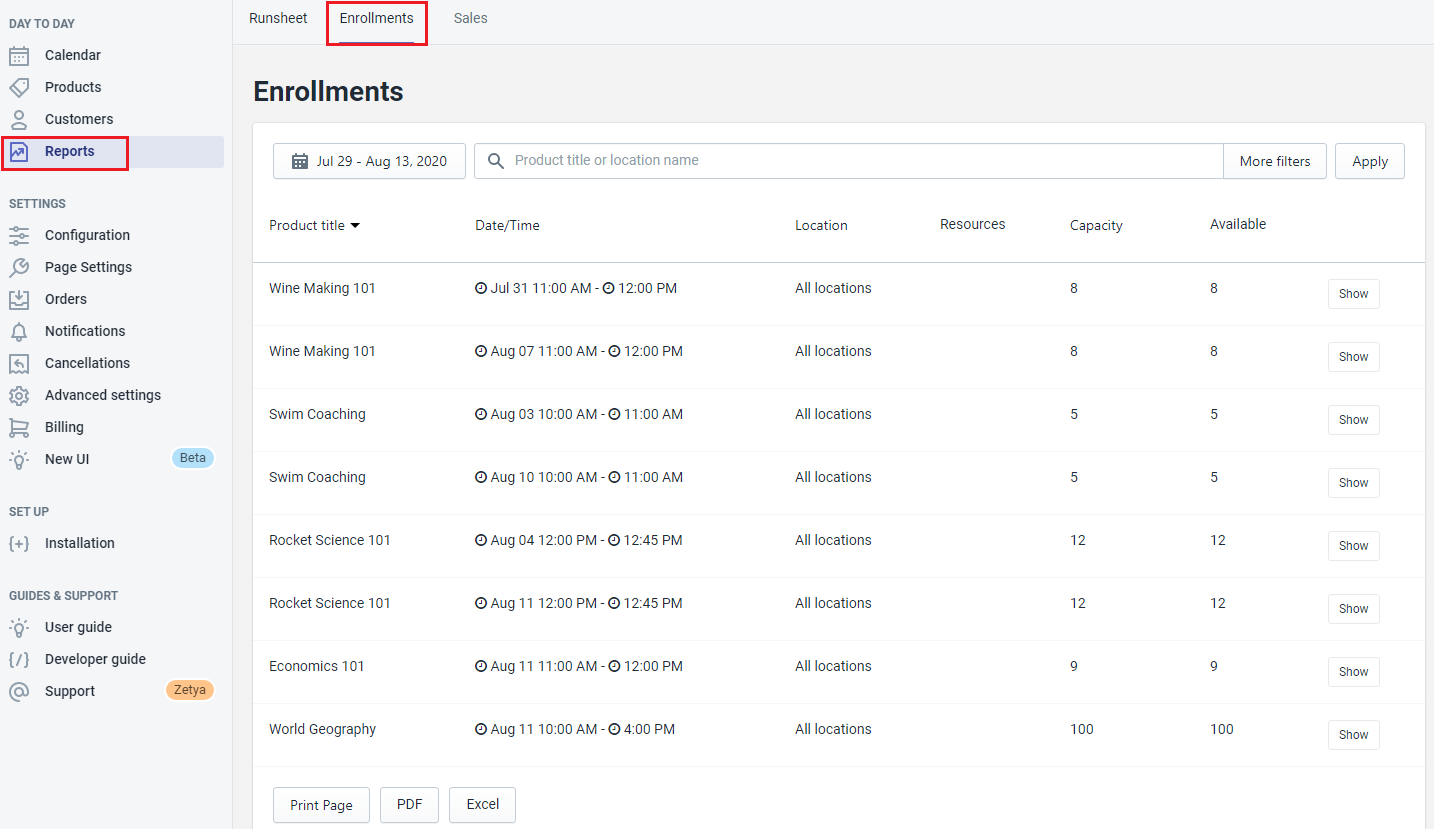 Export the Report
You can export the report using 1 of the 3 options at the bottom of the page.
Print Page: Print the current screen.
PDF: Print a pdf version of the report.
Excel: Print a version of the report that is compatible with Excel.