The waitlist allows your customers to leave their contact details when an event is fully booked. If a cancellation is received the app will email the customer from the waitlist so that they can return to your store to book the vacant spot. This feature is simple to use and requires no coding changes.
Note: The waitlist is only available for scheduled events such as classes, tours, and activities.
Enable the Waitlist
1. In the app admin select Widgets so that you can access the widget where you want to enable the waitlist feature.
2. Select the Allow waitlist checkbox.
3. Select Save.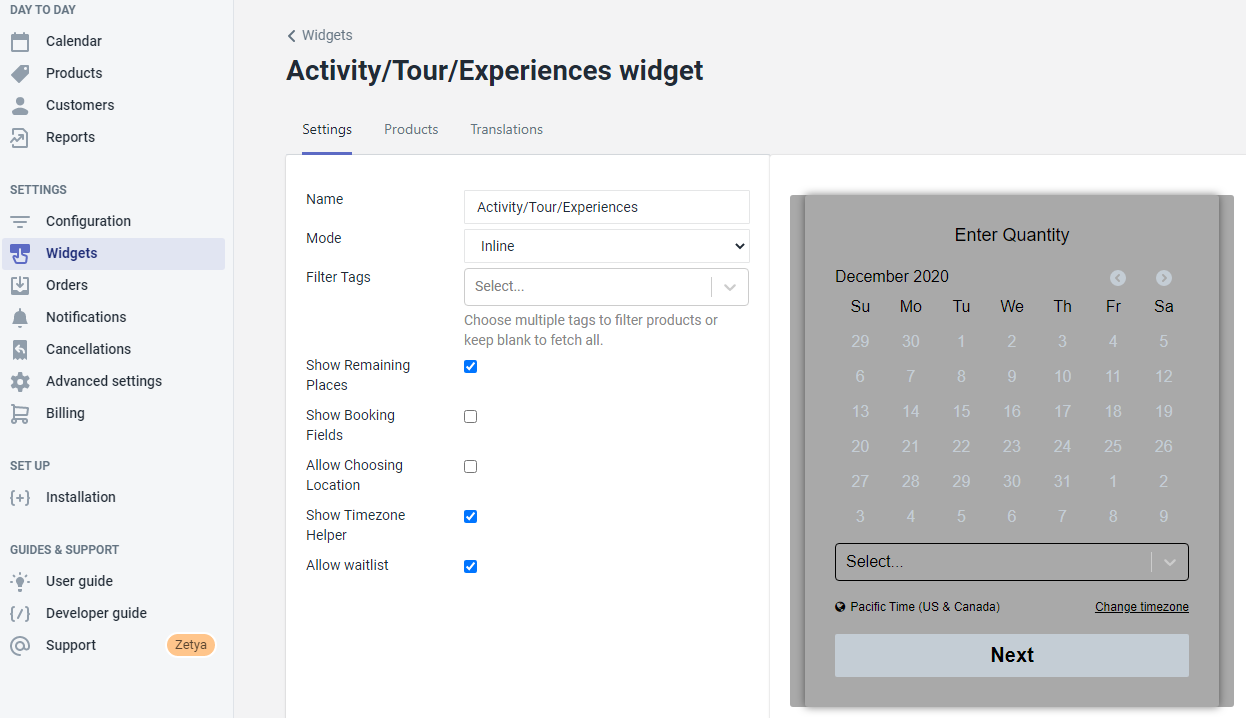 How it Works
Now that the waitlist feature is enabled if your scheduled event is sold out you will notice the Next button now states Add to Waitlist.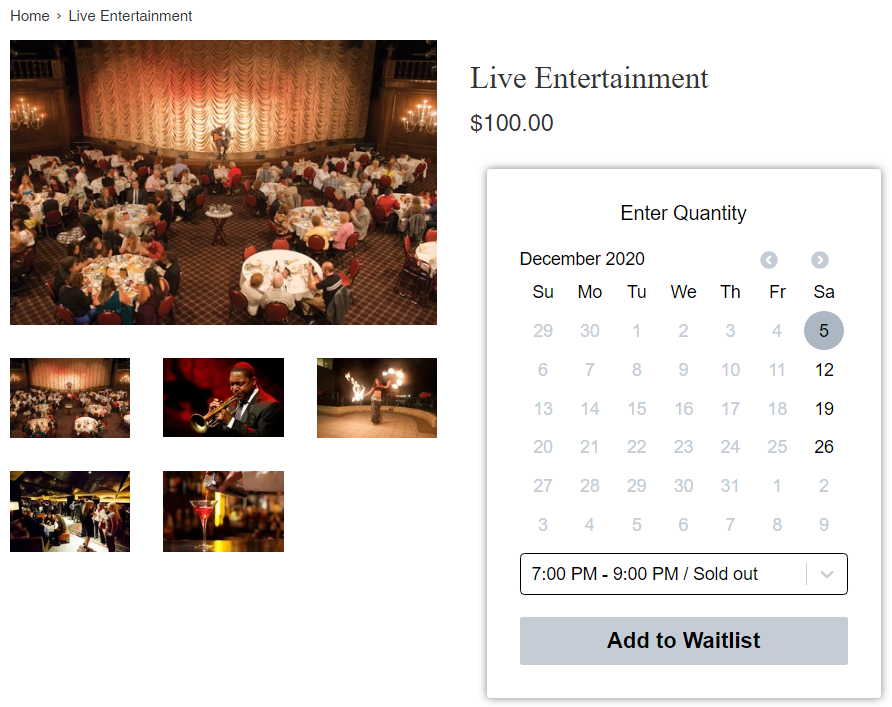 After the customer selects the Add to Waitlist button they can enter their name and email address.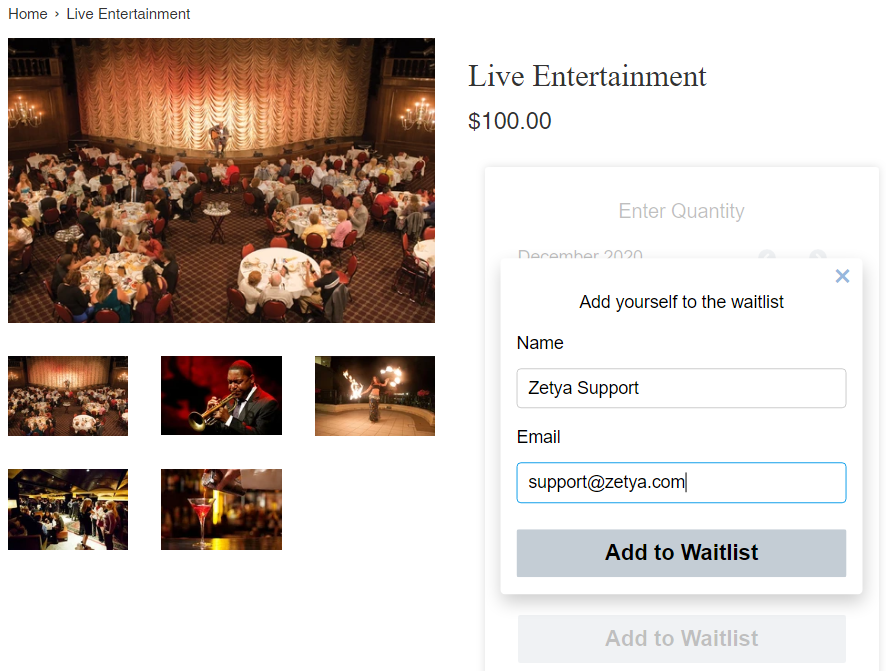 Note: You can change the Add to Waitlist text by selecting the Translations tab found in the widget and modifying the text in the 'Add to Waitlist' field.
You can view your waitlist by accessing the product configuration page in the app and viewing the Waitlist section. The Waitlist section will not be visible if no customers are waiting.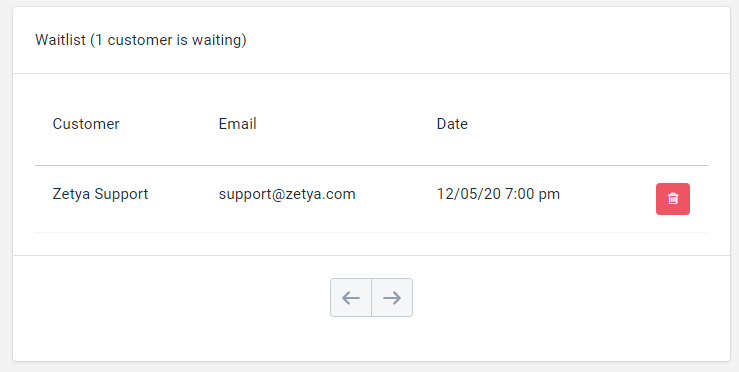 If a spot becomes available an email will be sent to the customer. If you want to modify this email template you can do so by selecting Configuration-> Templates-> Waitlist via the app admin.