In this article, we will walk through creating and scheduling reminder emails. Only Premium and above app subscribers have the ability to create and schedule email reminders and SMS notifications.
This allows you to automatically send out a reminder in advance of the booking or after if you would like to send a follow-up. Additionally, you can create unique templates that send when the products you specify are booked. 
Creating and Scheduling Reminder Emails
This portion of the article will focus on creating and scheduling reminder emails. For info on SMS notifications, you can click here. 
1. In the app admin select Notifications.
2. Scroll down the page to the Automatic Reminders section of the page.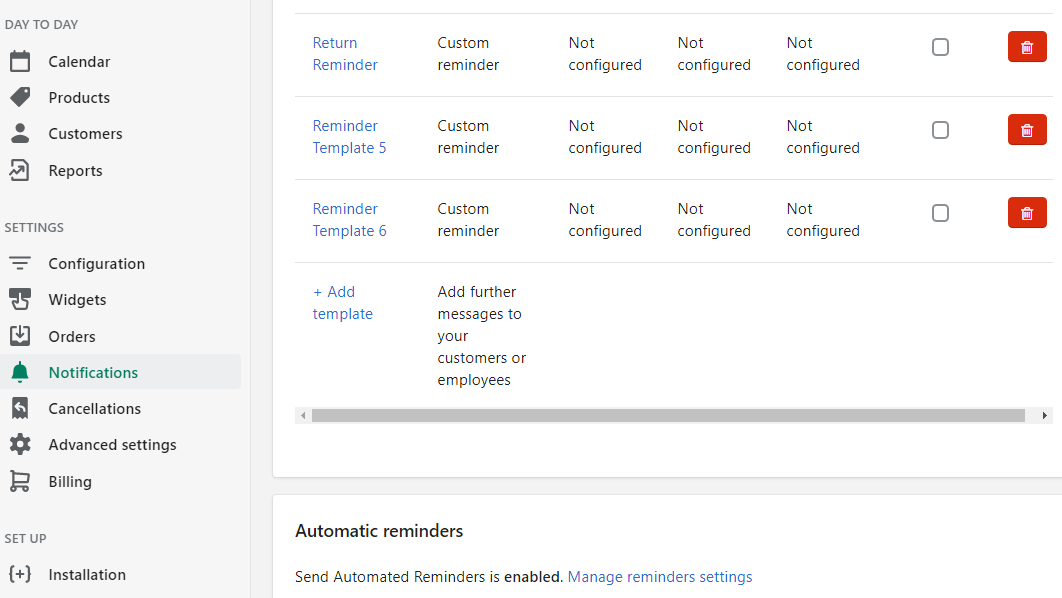 3. Select the Manage reminders settings link.
4. In the pop-up that appears select the button to Enable automated reminders. We have already done so in the following image. 
5. You can also specify if you want the reminder to send just to the customer in the booking, or to the customer and the party's listed in the Guest List section of the booking. 
6. Select Save.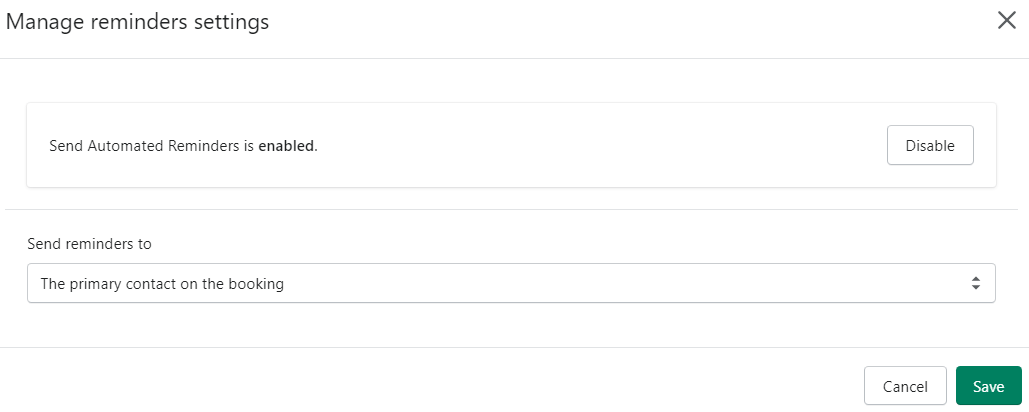 7. To create a new template select the + Add template link.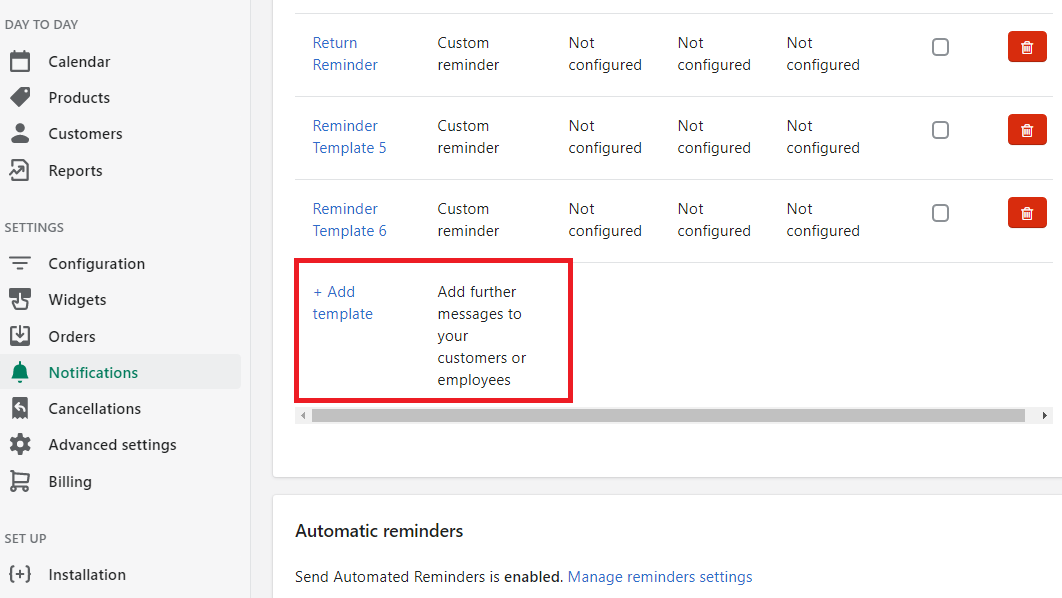 8. Select the Attach .ics file? option to include a calendar reminder file.
9. Select the Attach Ticket? option to include a pdf e-ticket. 
10. Modify the email template as needed. You may need to hire a developer to modify the coding.
11. Beneath the template's text you will find the Add Automated Reminder button.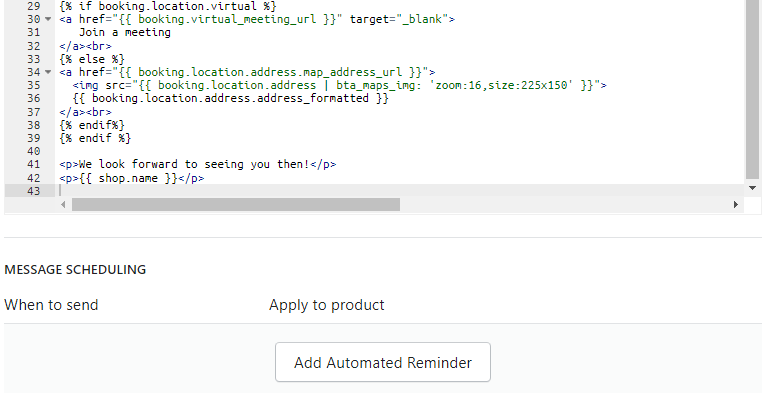 12. Specify the schedule for your reminder email. 
13. If the reminder email pertains to specific products select the first product in the Apply to product drop-down menu. 
14. Repeats steps 9 through 11 to continue scheduling products. 
15. Select Save.