This tutorial will explain how to have your customers complete and upload a waiver during the booking process.
How to Set up a Waiver
1.  In your Shopify admin, click on Settings, then Files.
2.  Click on Upload files and upload your waiver, terms of service, or contract. 
Note- there is a max file size limit of 20mb.
3.  Once uploaded, click on the Copy symbol to copy the link to the file.

4.   Click on Configuration->Booking fields in the app admin.
5.  Add a File type booking field.
4.  Add your text to the field and use markdown to link to the URL of the file uploaded above.
Example:   [Link text Here](https://link-url-here.org)
Becomes: Complete and Upload [Waiver](https://cdn.shopify.com/s/files/1/0031/0882/files/Sample-Waiver-and-Release.pdf?v=1666207967)

5.  This will now add a link to the waiver to the booking widget where the customer can complete the waiver and upload it with their booking.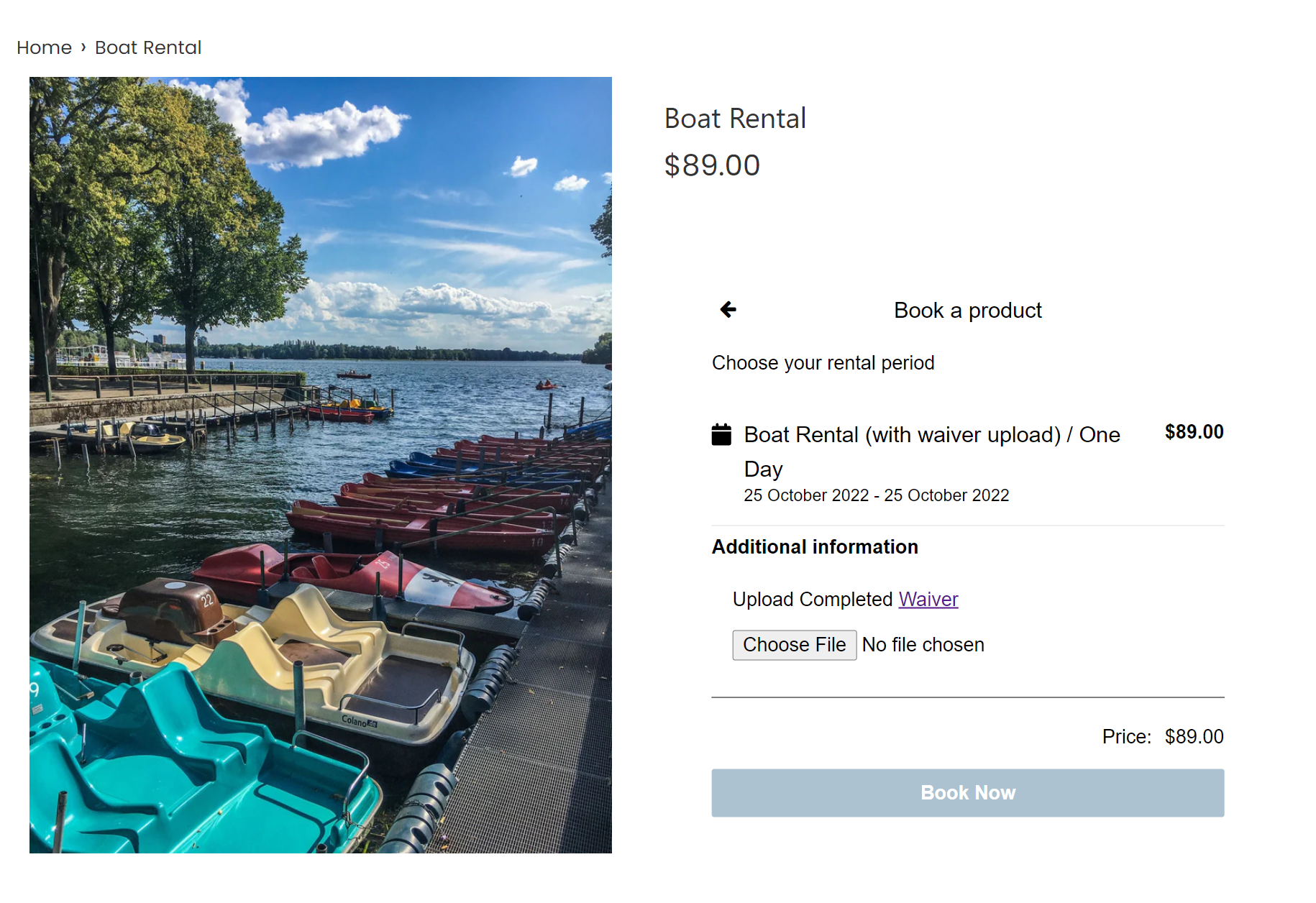 Where can I see the uploaded file?
The file upload will appear as a link within the Shopify order as well as a link under "Additional Information within the booking itself.