The Design tab, under Widgets, in the BTA admin, provides the option to customize the appearance of your widgets including colors, font and font size to blend in with your selected theme.
Widget theme
There are 2 default themes that you can use right off the bat.

The "Light" theme.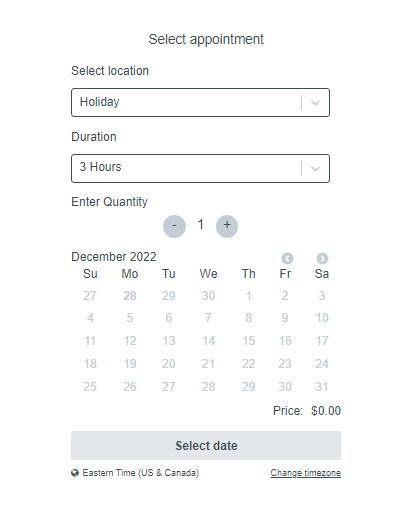 And the "Dark" theme.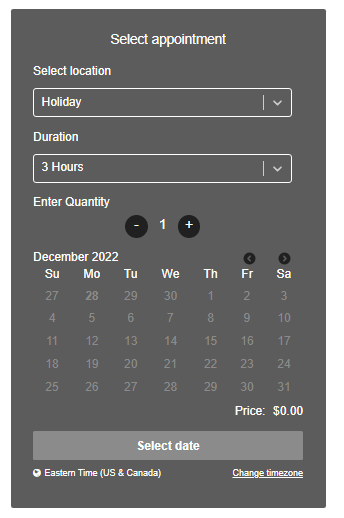 Hitting "Create" will allow you to create your own theme.
To start designing your Widget, navigate to the app admin under "Widgets" then hit "Design".

You can view the changes as you make them within the widget preview.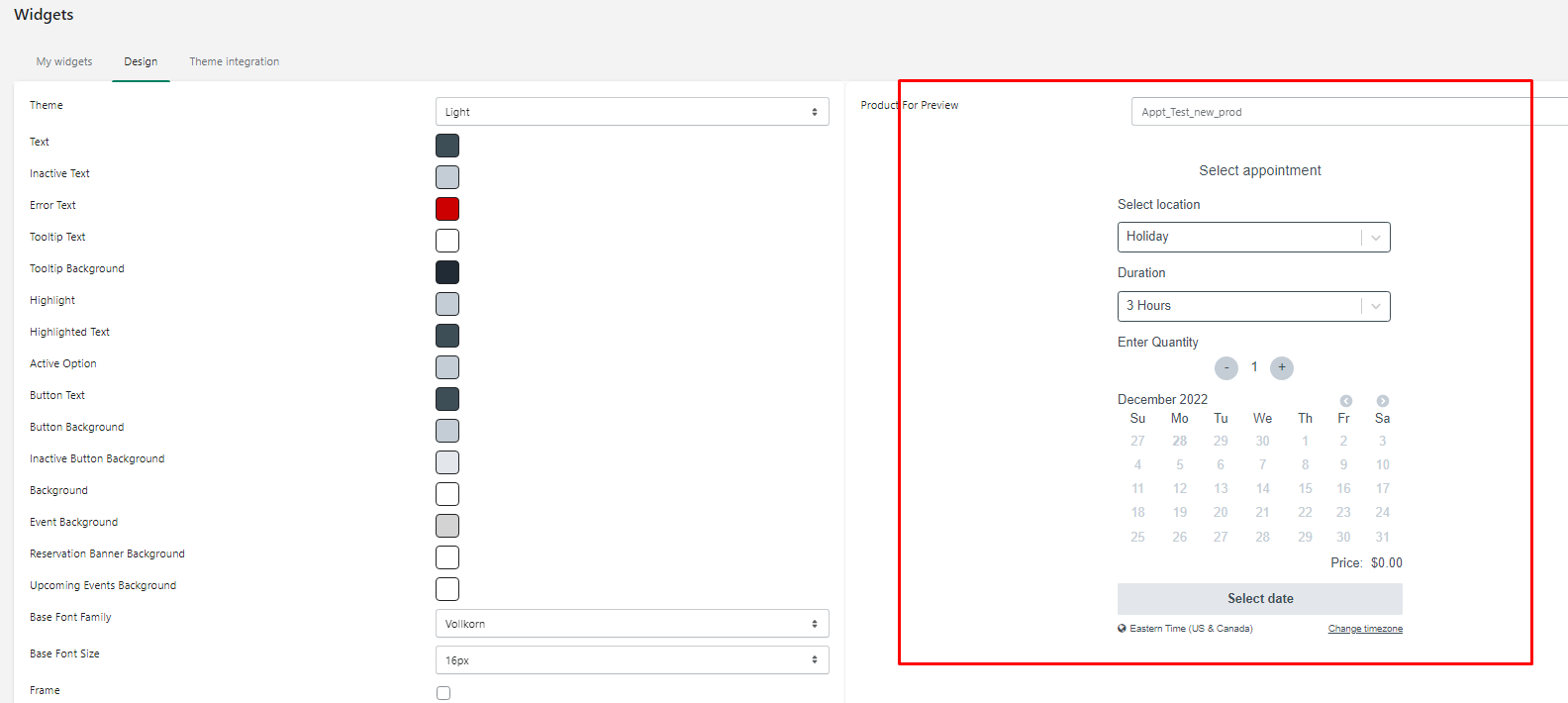 Custom Design
The widget pulls up the Shopify theme design and renders based on the theme product form placement so the Widget Design feature does not include changing the placement of the widget within the product page. The widget sits within the Shopify product form element so you can change the image size to make the widget larger or smaller within this element. The widgets do not support customization via CSS. If you require full design control, the app offers an embedded version of the booking form under Installation> Booking Form.
BookThatApp API
We also have an API available. If you are a developer or have one, they can contact us for access to our API to build out a custom front-end booking form.