Overview:
This article will walk you through the Calendar Widget functionality and its setup process.
The Calendar Widget is an updated version of the Event calendar that you can add to your store navigation or on a custom page.
This new Widget version provides not only a more modern look but also enhanced features such as the ability to display multiple classes within a Course term and a list of options for a more customizable calendar view without any coding needed.
You can add the calendar widget to any of your pages of choice, ie., a custom page or the home page.
Note: only products with scheduled events such as classes, tours, events, and activities will show on the calendar.
Navigate to the app admin under Widgets and hit "Create Widget".

Under "Store Wide Widgets", select "Event Calendar".
Make sure to hit "Save" first before copying the provided code to get the complete embed code, once done, you can then hit the "Copy" button under "Code".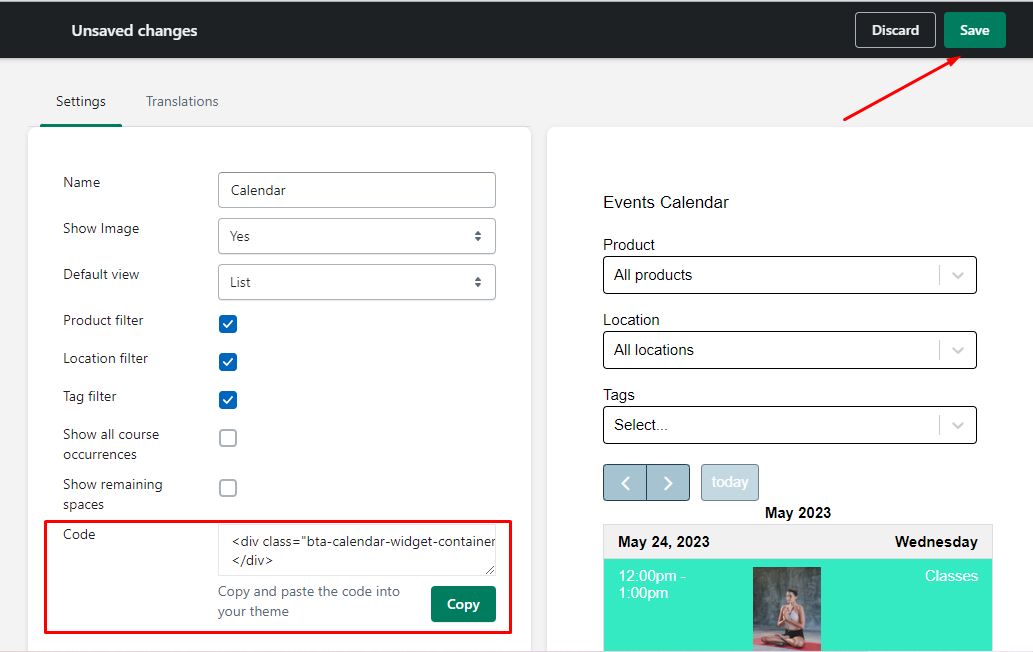 You can see the preview of the calendar on the right side and the different options on the left which you can change and preview as you do.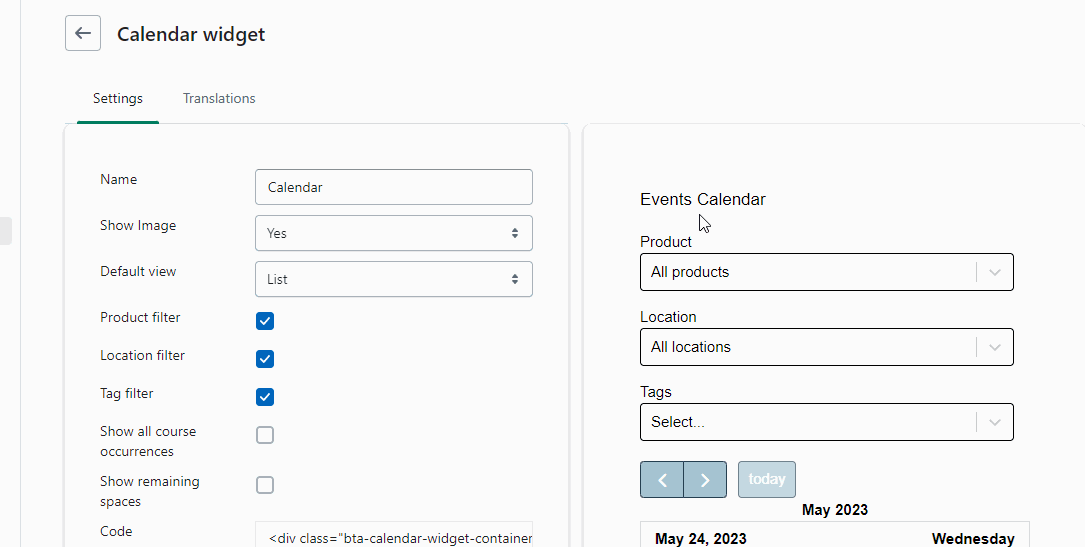 Embedding the Calendar Widget code to your Shopify page of choice.
You can create a custom page like on the following screenshot titled "Calendar" or use an existing page that you have.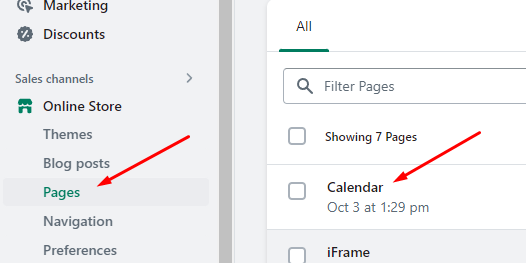 In the page settings just switch to the HTML view and paste the code.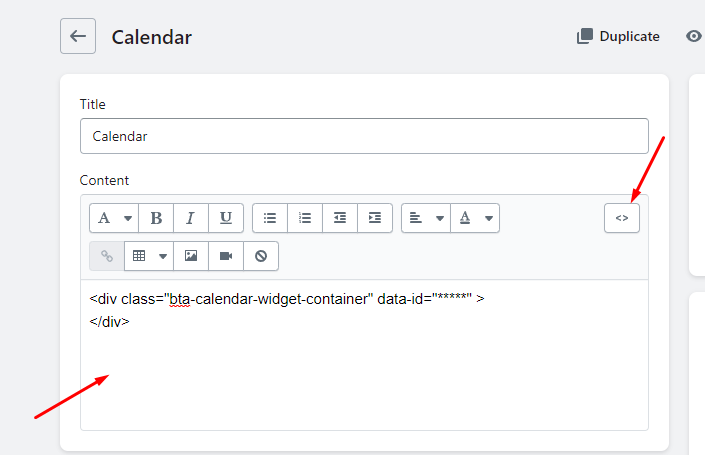 If you want the calendar to appear on your home page you can add the code to a new section using the Custom Liquid section type.